Ask the experts: Wedding Casino
Most couples choose between a wedding singer, a band or a DJ to provide their evening entertainment - but why not take a gamble on something slightly more original? We ask Nilesh Pancholi, of Royal Flush Casinos, how they provide a licence to thrill at your wedding.

Why have a casino?
Gambling can be sexy and enticing, a glamorous way to spend the evening, drinking cocktails and channelling your inner James Bond.
And you don't need to get married in Las Vegas to have a casino at your wedding – we bring a little bit of Vegas to your venue.
If you are planning a Great Gatsby, James Bond or even just a full-on glamour theme for your wedding the addition of a casino can really bring the event to life.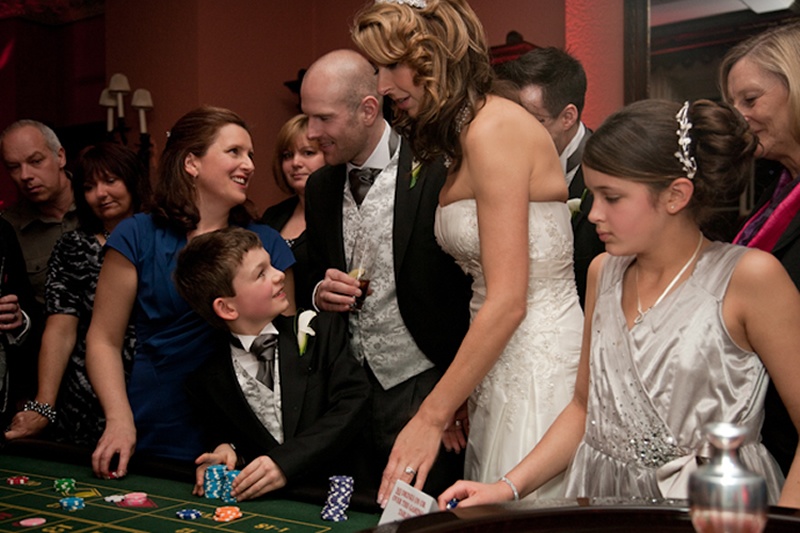 And it is a wonderful way to encourage your guests to interact with each other, we can fit around 20 people around our tables and it's a great way to break the ice.
A fun casino works very well if your wedding breakfast concludes towards the end of the afternoon and there is a little time before the evening guests arrive.
How does it work?
Our tables are full size and professional grade and all our croupiers are trained to explain exactly how to play the games to children and those who've never played before.
The wedding couple are given 'funny money' to distribute among their guests, which they can in turn exchange for chips. The person with the most chips at the end of the night will win a bottle of bubbly.
Blackjack and roulette are the most popular and requested casino tables. We also offer Wheel of fortune which is particularly enjoyed by children and the game of American Dice (craps) which is synonymous with the film Ocean 13.
We suggest two tables for weddings with up to 120 guests and 4 tables for bigger weddings.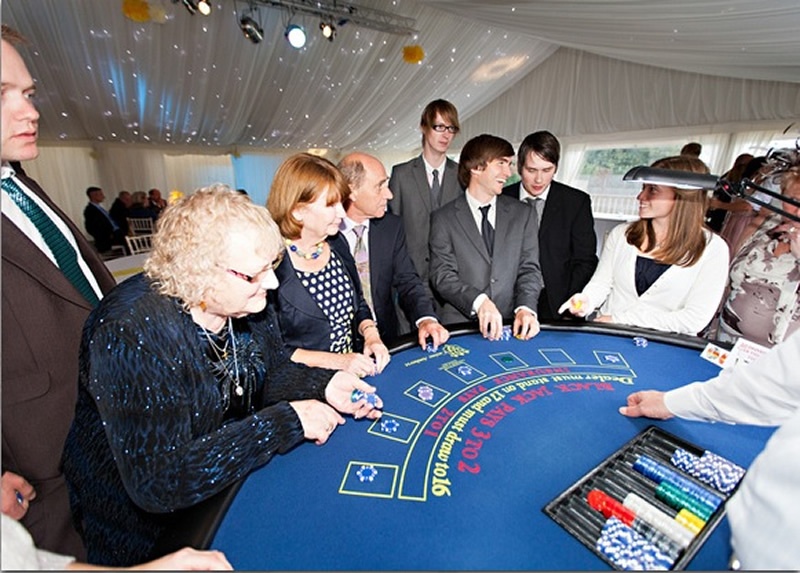 Do you need a licence?
Absolutely not. Because there is no money changing hands there is no need for a licence, it's all just a bit of fun.
We encourage wedding guests to join in - children are invited to spin the roulette wheel and guests can learn to deal, stack the chips and take their turn as croupier. This would obviously never be allowed in a real casino, which is heavily governed.
Can I personalise the casino?
We can personalise the funny money – if you would like to have your photo and own wording on the notes we can arrange that for you.
In addition, we can dress out croupiers to match your chosen theme.
Royal Flush Casinos are one of our recommended wedding suppliers.