Like most girls, I have been planning my wedding since I was a child! I was always the girl not paying attention, sat at the back of the Math's Class, sketching wedding Dresses and designing elaborate centrepieces.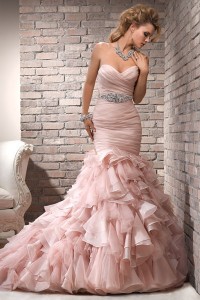 The emergence of social media sites such as Pinterest and Instagram haven't helped my ongoing addiction with Weddings in general, however I was aware that this addiction was a bit unhealthy when I started taking my boyfriend of 2 months to wedding fairs. My excuse of "Product Research" lightened the mood, as did the free samples of Wedding cake.
As a Wedding coordinator here at Shottle hall, I am responsible for helping happy couples achieve their perfect day. Working hard to ensure all their ideas, plans and dreams come to life and everything runs smoothly and was all that they imagined and more.
For me the most rewarding part of my job is when I see everything coming together and how happy the couples are with their smiling faces at the end of the day. However, that doesn't stop me from wondering what my dream day would be like at Shottle Hall too.
I have spent many hours sitting in the lounge helping my couple's visualise their big day discussing all the elements that will make it perfect for them. These meetings always leave me wondering what menu options I would choose, or which package I would select if I were a Bride here at Shottle Hall.
So here it goes.... My dream Wedding on the Shottle Hall Estate...
First and foremost, always start with a list. The other wedding planners and suppliers know me well for my lists, especially on sticky post it notes all over the place.
The Wedding Venue
If money was no object I would definitely go all out; after all I am only planning to do this once so I want to make it count.
Hiring Shottle Estate is definitely where I would start as there is something quite spectacular about having the flexibility to create a truly unique and magical day. With the stunning views and rural setting the Estate package really is the best of both worlds, with all the fantastic features of both venues rolled into one.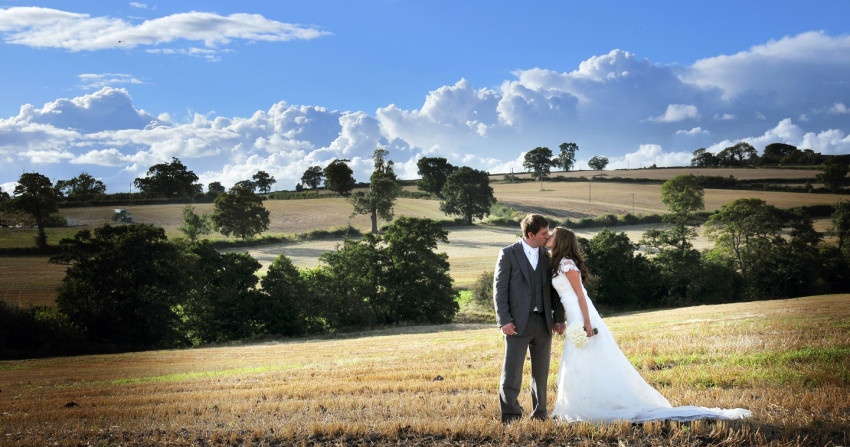 As the Hall and the Marquee are very different but equally beautiful venues, I would use this as an opportunity to have different themes in both, basically showing off!
Starting the day with the dreamy outdoor ceremony on a hot summer's day, saying our vows overlooking the open Countryside. Making the most of the outside space all the guests would enjoy colourful canapés and cocktails in the Summer sun.
The wedding breakfast would be served in the Orangery restaurant in the Hall underneath the dazzling vintage chandelier, with the baby grand piano playing. A traditional wedding has always been important to me, being surrounded by the true Derbyshire countryside similar to where I grew up.
After the traditional theme, the evening will be where the fun begins, as guests follow the candle lit path way from the Hall to the Coach House Marquee to be met by varied entertainment, evening food, and DJ to dance the night away.
Food & Cocktails
The Food is the most important part of the wedding in my eyes. I know that designing and planning the details is much more fun, however I have found that the guests come away from a wedding remembering the quantity and quality of your food, not necessarily the colours of the petals on the tables.
Straight after my outside ceremony (with the sun shinning of course), I will be treating my guests to a wide range of colourful canapés, whilst listening to a live band and enjoying the cocktail reception.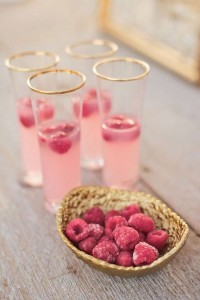 The cocktails, I would use the cocktail hour to its full advantage. Keeping with the theme of pastel colours and having so much fun playing with ideas to compliment the canapés.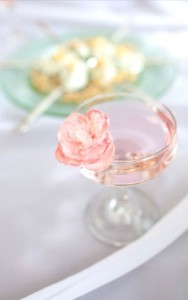 Moving onto the main event I would take great pleasure in choosing my wedding menu. So many things to consider & think about; colours, choices, dietary requirements. I believe giving the guests a choice for the day is a lovely touch, and although this can be more work for the Bride I think the guests would really appreciate it.
So what would I do? To start I think I would go for the Antipasti with mixed olives and crusty bread, followed by the Stuffed Garlic free range Chicken or the Duck drizzled in Port and Red Wine sauce. Mmmmmmm I getting hungry just thinking about it!
The dessert choice would be my favourite and hardest decision of all, I love desserts! In fact if I were to have a wedding full of Sophie Clones, I would indeed have 3 courses of pudding's, with extra side pudding. Obviously I can't be that cruel to my bridesmaids, who would have starved themselves for weeks to fit into their dresses. So I shall just settle with the choice of the Assiette, 3 taster desserts all on one delicious plate, the perfect solution for fruity, creamy or chocolaty taste buds.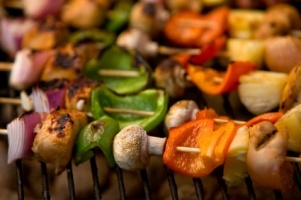 After all that food it's hard to believe that the guests would ever be hungry again but from experience I know they will, especially after a few drinks. This is why I think the only possible choice for the evening food for me would be the BBQ. It would match perfectly with the Summer theme in the outside space at the Marquee, has lots of variety and is so tasty!

The Entertainment
With the venue, food and drink sewn up, it's now time for the entertainment. My aim would be to surprise my guests by revealing a newly transformed venue for the evening full of fun and entertainment.
The DJ would be set up ready to play all our favourite tunes as the guests arrived, and would play the all important 1st dance. I would have casino tables on offer along with giant lawn games outside for the children and adults both to enjoy. Sweet carts would help keep the sweet toothed ones happy before the BBQ is served and a caricaturist would capture all the guests in a unique light as well as being a great memento to take away. For something a little different, my all-time favourite- A wind machine Photo Booth would also be in the marquee, the pictures that comes out of these are just hilarious.
As the sun would set the Star Lit draping and coloured up lighting that I would have to match my theme, would really come into their full glory and would be a stunning finish to my wedding.
Wedding Photography
This would be something close to my heart as I spent many hours of my university years studying the art of photography. The genre of photography I have always felt myself leaning towards is the documentary style and I think this would be perfect for my day. I love the thought of images telling the story and capturing unforgettable moments that traditional wedding photography may not have ever captured. This section of my wedding would mean the world to me, and I would really want my wedding photographs to be kept natural, elegant and real.
Colours, Themes and Centrepieces
Another creative part of the day that I would really enjoy doing would be the venue styling. Starting with a mood board to help put everything together and start the creative juices flowing. jotting down all my plans, colour swatches and ideas down onto one board would mean I could visualise my design better and put all the ideas that I have formulated in my head in one place. Other people can also see the theme emerging and it would mean that I would stick to the ideas I had. I have found that a lot of Brides change their minds closer to the day after another visit to a wedding Fair and seeing something new!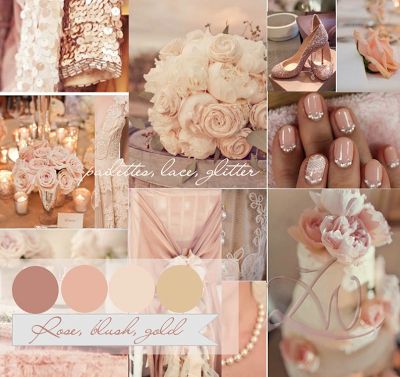 My theme for the wedding wouldn't be a theme as such, I would stick to clean, classic and effortlessly natural shades. Mine and my partner's personality would need to shine through in the design somewhere, otherwise it would be like any other wedding.
Having fun and not being afraid to mix and match colours and textures would be my aim for my wedding, mixing neutral and pastel shades into my array of flowers and Bridesmaids dresses.
Shottle Halls' Orangery looks very glamorous with Diamante Globes on each table, which I would choose and drape with beautiful Nude flowers. The gold chairs would be adorned with lace sashes to finish the room perfectly.
The Wedding Dress
Well…where do I start with this one? To cut a very long story short, I have always wanted to avoid wearing white or ivory. This avoidance to white started when I first saw a photograph of my Grandma on her wedding day wearing grey. It was during the war and she loved her favourite grey day dress, and she looked lovely.
From then on, at a young age I have always known that white wouldn't be the colour for me, even more now as my partner is Chinese. Now I can really play with colours as Chinese tradition is red for good luck…Okay so maybe I am a bit to pale for red, knowing my luck I will look like a walking lobster, so obviously I have been on Pinterest for inspiration.
My all-time favourite style of dress is the body hugging fishtail, finished off delicately with the finest lace and gathered heavily at the back. I keep finding myself swooning over Maggie Sottero designs, just so dreamy and full of elegant colours such as; Greys, champagnes and Blush. When the day comes to dress shopping, Maggie Sottero has definitely inspired me to have fun with styles, shades and colours. My desire is to break a little from tradition; after all I do see tradition every day.
Budget Top Tips
My experience of being a wedding coordinator has definitely allowed me to absorb some very helpful hints and tips for couples on a budget and I most certainly will put some of these into practice. Here are my top 5 tips I will be using for my wedding.
Tip 1 - Use jam jars for candle holders, decorate the bottom with lace or hessian to disguise the candle.
Tip 2 - Did someone say polystyrene cakes? If you want the tall dramatic effect without the dramatic price, why not have false layers? All iced and matching, however remember to keep the bottom one real for the cake cutting ceremony, then no one has to know.
Tip 3 - Bridesmaid dresses, why is it that if you put wedding at the beginning of every product the price dramatically bunks up? Bridesmaids don't have to be the same colours, mix the shades of your chosen colours or even keep your colour but have different style for each. Shopping for a maxi dress style or a cocktail dress design for your bridesmaids will decrease your budget immensely; they even can wear it again after your day.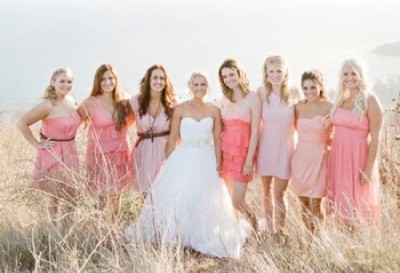 Tip 4 - Never stress if you find yourself buying that birdcage for your cards or those certain candelabras you saw years back. Make sure you keep them in good condition and you can sell them after your wedding, usually at the same price.
Tip 5 - Rather than having separate name cards and favours you could invest in personalised favours that do both the jobs in one.
Professional Wedding Advice
From what I have seen on a day to day basis and learnt along the way I would like to pass on some practical advice for future brides.
Don't agonise over the small things, although they seem important at the time in the long run your guests will remember the atmosphere, the Food and the dancing.
It doesn't matter if the table petals aren't the exact colour to your bouquet, mix your shades and have fun with miss match flowers and centrepieces.
Have fun researching all the details for your day but don't get too obsessed on one thing. Try not to stick to one set theme, you don't need that pressure just for one day, after all what is important is that you are married, everyone will remember your glowing face when you become Mr & Mrs.
My Brides & Grooms often say the day goes by so quickly, they wish they have had a little time to themselves and took a moment to let the day sink in. So all I can say is make the most of your special day and enjoy every moment, I know when it's my turn I certainly will!