Ask the experts: wedding flowers
Flowers are the ultimate bridal accessory and beautiful blooms will fill your big day with romance and charm. Here, Denise Harvey, of Funky Florists, explains how to choose the right florist for your special day.
There are lots of important suppliers to enlist when you begin planning your big day and once you've set a date you need to start looking at dresses, photographers and florists.
It's not always easy to know where to start – so begin by asking your family and friends for their recommendations.
Almost all our brides arrive at us in this way; we've created bridal flowers for our customer's siblings, bridesmaids, parents and even wedding guests. We have even produced wedding flowers for some brides twice – when they get married for a second time!
If you really don't know where to begin take suggestions from your other wedding professionals such as your photographer, venue manager or wedding planner.
We're one of Shottle Hall's recommended suppliers for example.

Start looking for your wedding florist early. Many of the best florists will be booked up at least a year in advance and so it pays to make enquiries as soon as you've set a date.
We always advise our customers to visit a few different florists before making a decision. The first meeting with a florist is very important. You get to know each other and if you don't feel the person fits your style or preference move on – you need to feel completely comfortable with the person who will be helping make your wedding dreams come true and not let you down.
Check out the size of their bouquets and arrangements so that you can see what you are getting for your money.
Ask to see examples of their work and feedback from other brides. Reputable florists will be all too willing to share their thank you cards with you.
Make sure you go to their premises and have a look at their stock. We have a wedding room set up so that brides can have a look at the different styles of arrangements, from traditional to modern, and see what suits them and their wedding theme. It can be quite hard for some brides to visualise or explain what they are looking for – so having displays can help bring an idea to life.

Make sure your florist is experienced. I've been working with flowers professionally for 40 years and Funky Florists has been going for 10 years now.
It's often a really good idea to go to venue open days and wedding fairs, because florists will have examples of their work for you to see first-hand. If any of my brides are looking for something quite specific or unusual I will often offer to make up an example for them to look at when I'm at a wedding fair.
Your florist should be able to advise you on the best use of your budget, recommend seasonal flowers, colour ideas and venue appropriate styles and designs. And they should be with you every step of the way, right up until the big day itself.
No matter how big or small your requirements your florist should welcome every request - from the simple to the unapologetically extravagant - and offer the same enthusiasm, care and level of service regardless.
Your wedding flowers are a once in a lifetime accessory - so you need to make sure you are working with the very best of the bunch.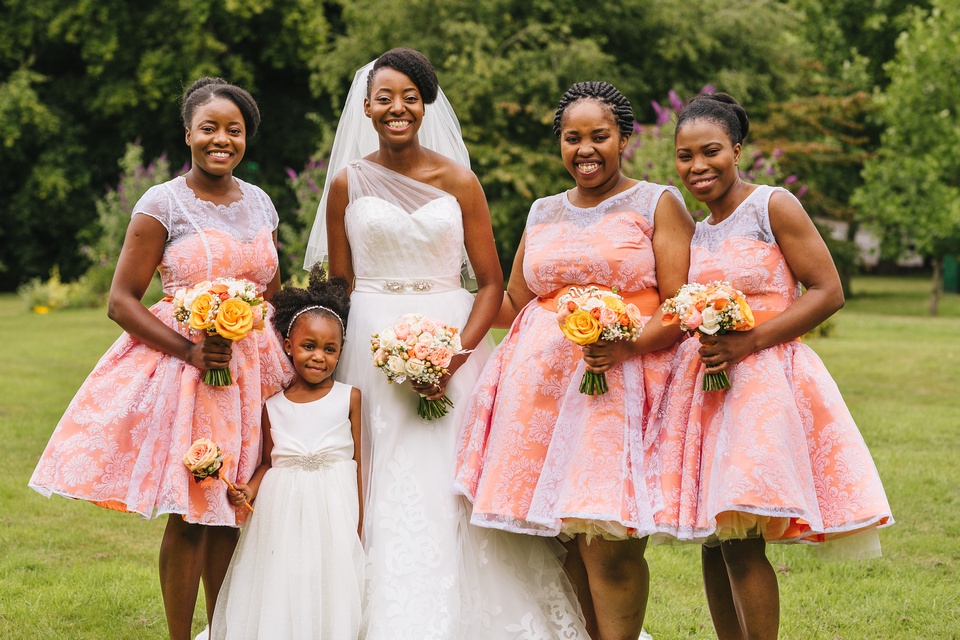 Funky Florists are one of our recommended wedding suppliers.