When & where did you first meet?
We met on an online dating site called POF (Plenty of Fish) we had our first date two weeks later on Sunday 3rd July 2016
Tell us about the proposal. How long were you engaged for?
Chris sent some red roses to my office with a note written in french!!
When I finished work he picked me up from bus station and we drove home, when we got home he handed me the keys and said he was right behind me. When I unlocked the door there were red petals everywhere!
And when I turned around he was on one knee, my first reaction; are you joking?! 🤣
And of course I said yes!
Why was Shottle Hall the perfect venue for your big day?
Shottle was the ONLY venue we saw and straight away we knew it was our dream venue. We wanted a wedding with close friends and families in one location without having to move people from one location to the other, the wedding marquee was also a huge selling point.
Please tell us a little bit about….
Your ceremony
We had The Estate package so used the outside ceremony space by The Coach House Marquee
Your dress
I purchased my dream Dress from Rosie at Mimi Toko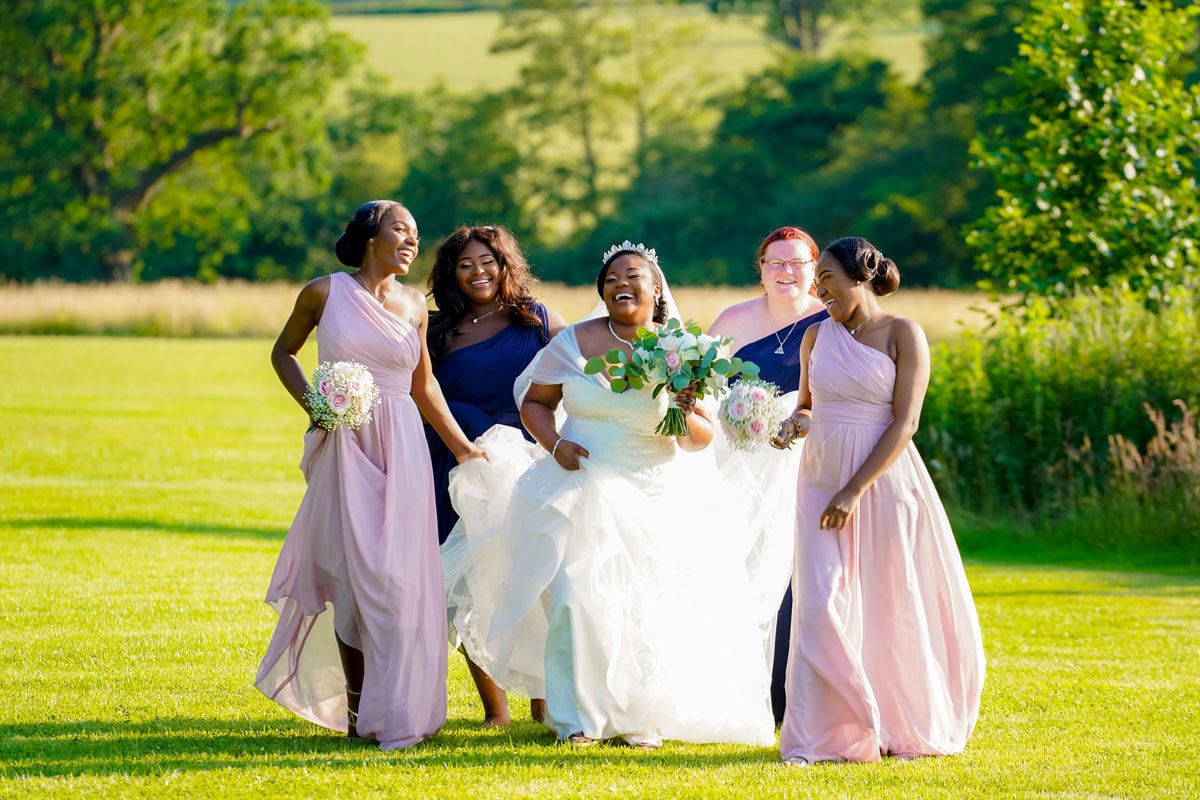 Who was your Florist ?
Louise at The Greenery who was recommended to us by the venue
Centrepieces, did you make your own or use a venue dresser?
We hired venue dresser, Joanne from Iced and Spliced who was recommended to us by the venue
Who made your wedding cake? What flavour did you have?
Joanne from Iced and Spliced made our wedding cake, we had a 3 tiered cake;
Top tier flavour: Raspberry and white chocolate
Middle tier: Lemon sponge
Bottom tier: Raspberry and white chocolate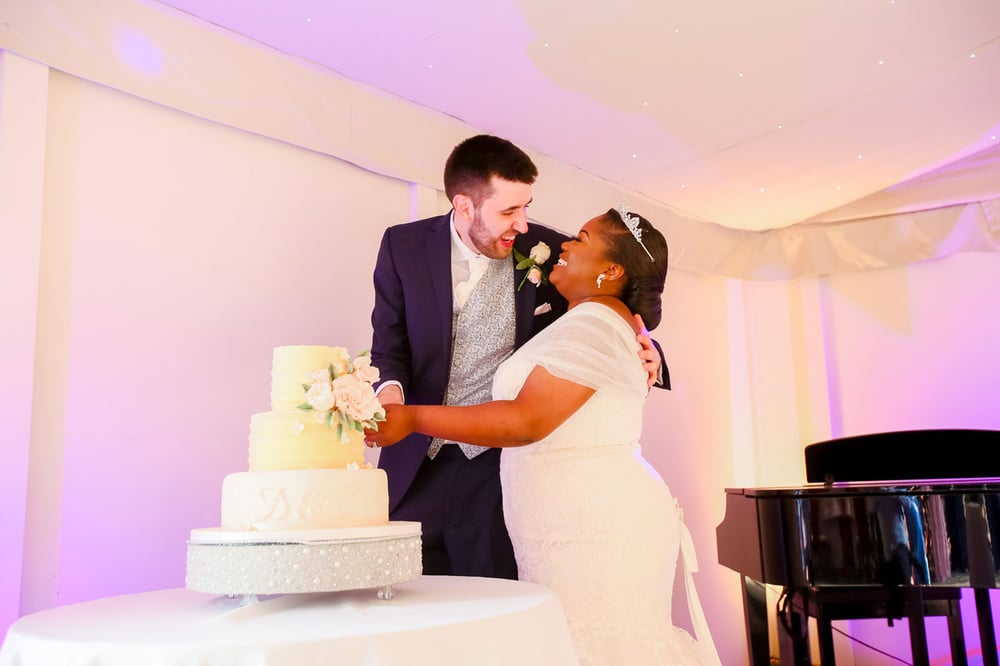 Who was your photographer?
Matt, Field Photography his photos are fantastic!
Tell us what menu you choose for the wedding breakfast ?
Starter: Oriental Pulled Pork
Main: Chicken
Dessert: Belgium waffle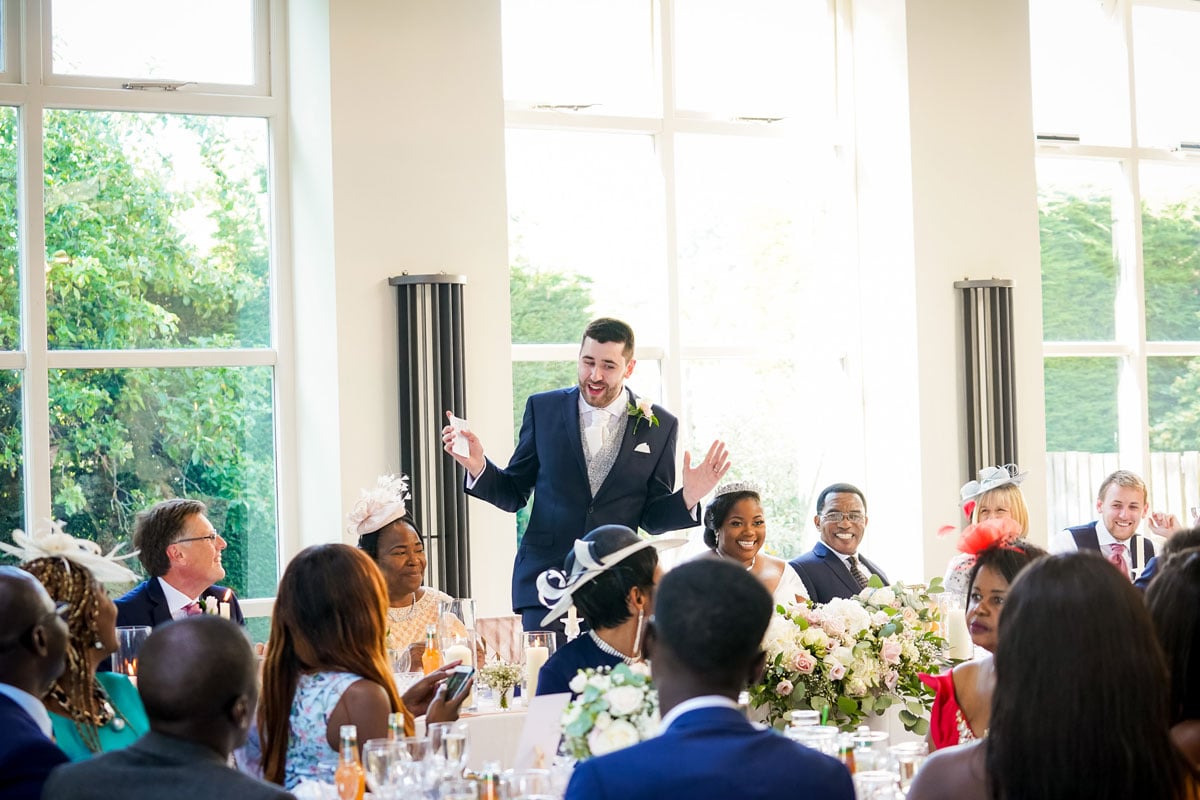 What entertainment in the evening did you choose ?
We hired an MC from London called Randy Kabs
We also hired a DJ from London called DJ Leenzo
Just a few more questions....
What were the most memorable moments?
Most memorable moment was our outstanding outdoor ceremony!
Can you sum up your day in one sentence?
A Fairytale Wedding.
What is your best piece of advice to pass onto other couples who are planning a wedding at Shottle Hall?
Trust your wedding coordinator and keep them in the loop at all times! Amy our coordinator was just amazing!!