Ask the experts: Wedding Dresses
Wedding dress shopping can be as daunting as it is exciting. For many brides it's a moment they have anticipated for decades and the sheer choice can be overwhelming. We ask Lorraine Radford, of Lori G Bridal Studio, in Allestree, what the latest trends are and how to choose.
Many people say that a bride never chooses a wedding dress – the dress chooses her. And to a certain extend this is true.
Lots of brides-to-be have a very set idea of what kind of gown they want, but sometimes the dream simply doesn't live up to their expectations. I would say 75 per cent of brides end up choosing a dress which they simply wouldn't have considered before trying dresses on.
This is why it's so important to try on a range of dresses and keep an open mind. Try on the dress that your bridal consultant suggests, even if it doesn't look like your style - some dresses look like paper bags on the hanger but look different again when worn.
Think about the occasion first. Is it a country church wedding with 50 guests? Or are you planning a party for 500 people in a stately home? Start with which kind of wedding it will be and work backwards to the dress.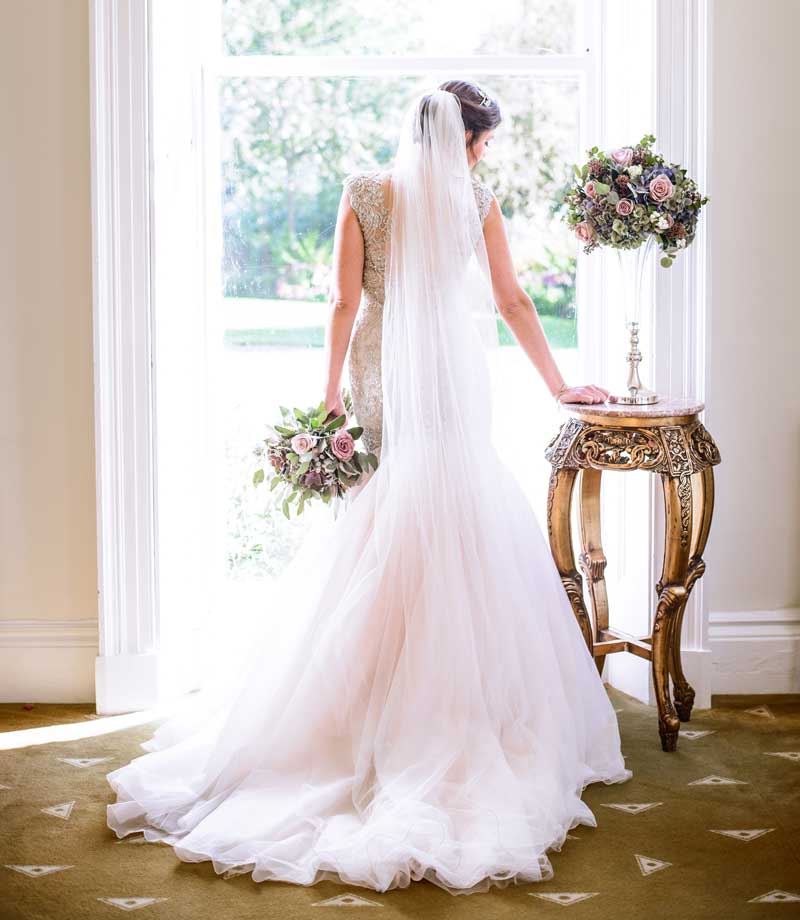 A heavily-embellished full-skirted ballgown, with gems and diamante, would look wonderful worn to a grand wedding, whereas a dress which is more relaxed to wear, soft and minimal in structure, would be ideal for an outdoor ceremony.
Ten years ago every wedding dress looked pretty much the same – strapless, ivory and relatively plain. Today's brides are much luckier, because anything goes. Brides are walking down the aisle in a genuine variety of shapes and looks from fishtail to fairytale and boho to backless.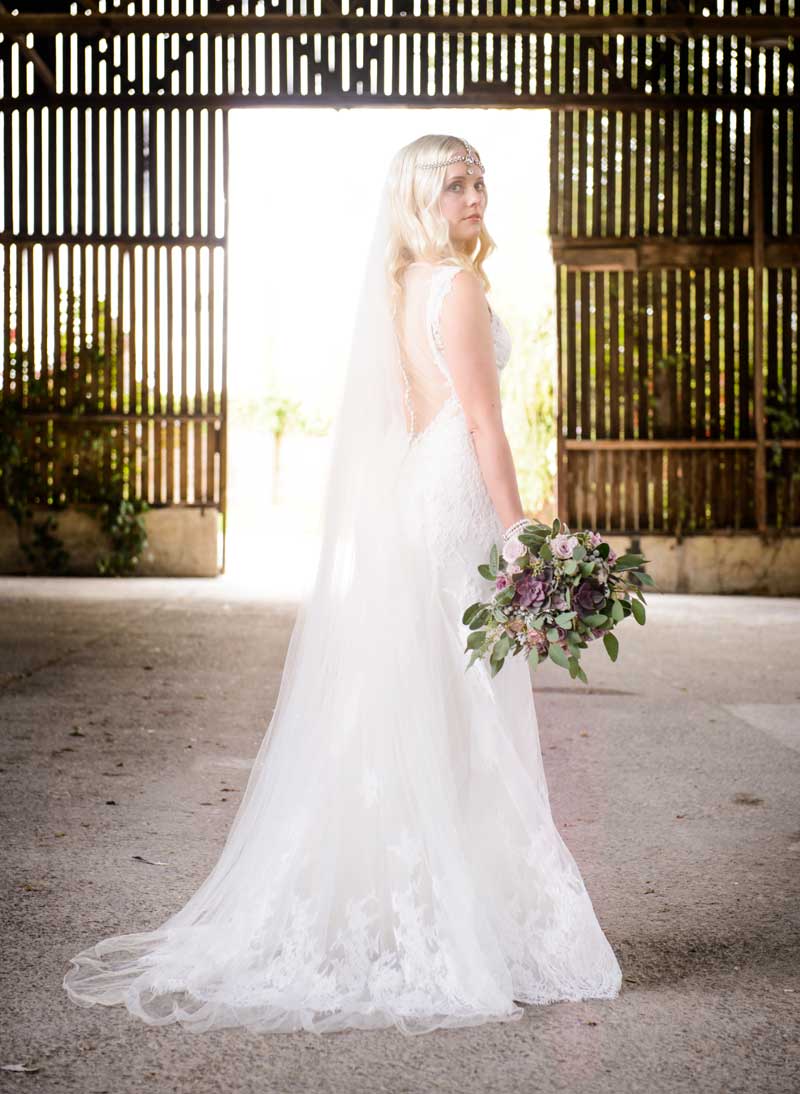 Lace dresses are still en trend and dresses with a hint of colour, such as blush or champagne, are almost as popular as ivory.
Very long veils are particularly popular, especially with boho festival brides wearing soft, relaxed lace dresses. A long veil adds extra drama and impact, especially with dresses that only have a short train. They can also be removed for the night do, meaning brides don't have to worry about picking up a long train, or tripping over it.
If it's a winter wedding, many brides are considering very fine marabou feather shrugs, rather than the faux fur we've seen in recent years. Wraps and stoles are still fashionable and really dainty cashmere cardigans make luxurious additions to full skirted dresses.
We're also seeing lots of back to front lace jackets, with a flat front and buttons down the back, increasing in popularity. They are elegant and glamorous.
Whatever style you have in mind try to remember that most bridal stores don't operate on a walk-in basis; schedule appointments at least two weeks in advance and remember they will be busiest at the weekend.
And have an open mind! Brides can sometimes pigeonhole their personal style, which can limit their sense of adventure. Yes, you want your dress to represent you, but you want it to represent the most romantic, glamourous and elegant version of you. It's your big day—own it!
Lori G Bridal Studio are one of our recommended wedding suppliers.