The world of weddings has seen some pretty interesting trends over the years. We've had conscious coupling and choreographed first dance routines, big fat Greek weddings and pet ring-bearers!
But, there's a new trend in town, and one that's gaining quite some traction… Micro Weddings!
The buzzword for 2019 refers to a small-scale wedding - a stripped back intimate affair, with a smaller number of day guests.
Recently described by Brides magazine as "Festive, beautiful and full of love", there's plenty of reasons why this trend might just be here to stay…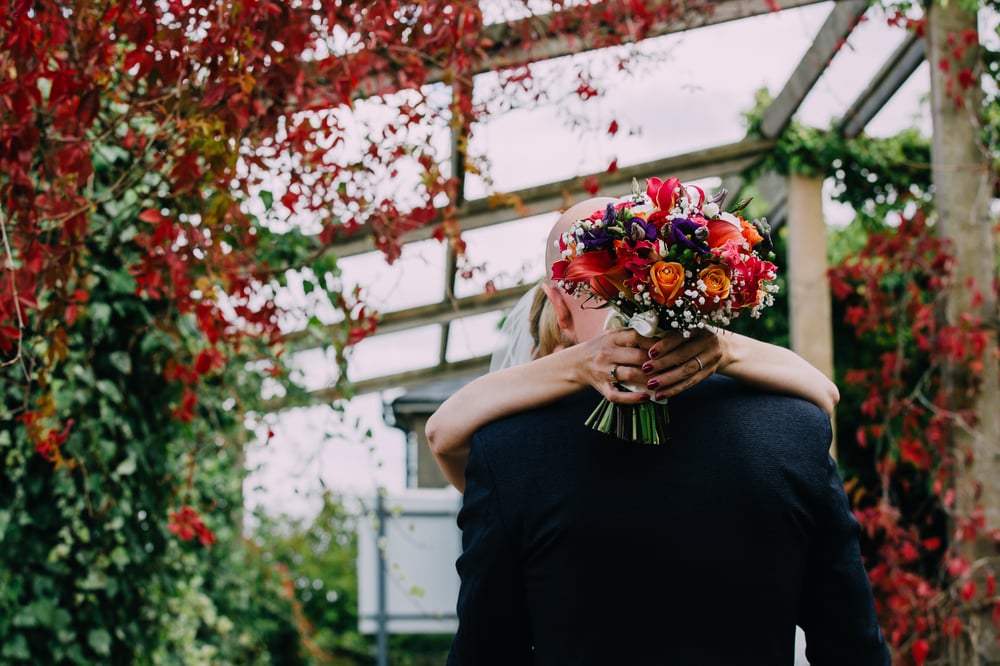 I do?
Today, the average total cost of a UK wedding is a shocking £30,111 according to Brides Magazine!
This is a sizeable cost for many couples, often at a time when there's house moving involved and setting up home.
Plus, the politics of inviting all and sundry, whether to include children, 'plus one's' and the quandary of evening guests, can make it a stressful time. Yet, all of these issues can be resolved in an instant with the humble 'micro'.
Ten good reasons
If there's any doubt that a micro wedding could be the answer you're looking for, here's ten good reasons why you might want to opt for an unbundled affair….
1/. Have the wedding of your dreams
It's the biggest day of your life, so it's only right that your wedding should be everything you hoped for. Less guests equals less fuss, and more money to spend on achieving the day of your dreams - and without skimping. Just imagine having £500 a head to spend rather than £200 and still having an affordable day.
2/. Keeps costs down
In Australia where this scaled down approach has really taken off; the average cost of tying-the-knot is £3,824 - that's nearly ten times cheaper than your average UK wedding.
3/. Free your inner rebel!
If you're not one for tradition or conformity, then the opportunity to host an intimate celebration, tailored to your personal tastes is likely to be appealing.
4/. Less stress
If there was ever a good reason to go 'micro', there is certainly less stress since there's less planning, organising and people to take care of, and of course it's much cheaper.
5/. Minimalist
For those that crave small bespoke perfection – the micro wedding is the ultimate in intimate celebration.
6/. No bridesmaids
Not everyone wants them, but not everyone can avoid them! Remove the awkwardness of disappointing friends by opting for a micro-wedding, which tends to remove some of the formalities.
7/. Privacy
Keep your big day special, inviting only the people you really want to share it with. Plus, with a smaller crowd you're able to control guests, so your wedding isn't broadcast to the world on Facebook!
8/. Keeps it relaxed
With microwedding's, the focus is on a small group of people, allowing to keep proceedings informal and relaxed, both on the day and in the run up to it.
9/. Overcomes guest list awkwardness
There's always one disgruntled friend or relative that didn't get an invite, or is unhappy to just be an evening guest. While some of this still applies to micro-weddings, being able to fall back on a limited guest list can soften the blow.
10/. Small and simple
And finally, it offers a discreet celebration for those that shun the limelight. Favoured by those who have been married before, are perhaps older, or have smaller groups of friends and families.
Cold feet
Sounds appealing? It sure is, but before you ditch the Debrett's guide and tear up guest list, there's few things to keep in mind….
As mentioned, be prepared to upset those who might not be invited, especially friends whose weddings you have attended and might expect the same back. This includes work colleagues who you have to see all the time.
You'll also miss out on one of the rare opportunities where both parties bring their nearest and dearest together. And of course, not to forget, the bad Uncle dancing you'll possibly miss out on!
Expert View
Sarah Davis, Wedding and Events Manager at premier wedding venue Shottle Hall, said: "More and more we're seeing couples seek bespoke intimate events. Where once they were obliged to invite distant relatives, family friends and work associates, today we find that couples have a carefully curated list of friends and family they choose to share a meaningful day with rather than go through the motions."
With seven years at the helm of wedding planning, Sarah has helped more than 450 newlyweds tie-the-knot. No stranger to the big day, here she shares her essential tips for organising a microwedding in style:
With less guests to coordinate, you'll have more time for photos. Choose a venue with a stunning backdrop to show it off. (like our very own Shottle Hall)

Struggling with who to invite, think about who's top of your Christmas card list and who you always send birthday cards to.

Be prepared for the backlash from friends and family that aren't invited, and think about how you'll manage their expectations.

Family-run venues are more likely to be able to offer you a personalised day and will go out of their way to make it truly special and unique to your needs.

Small weddings don't have to mean small budget – allow yourself the wedding you always dreamed of.

The beauty of a smaller guest list means you can spend more quality time together.

Another option is have less guests in the day and larger numbers for the evening party.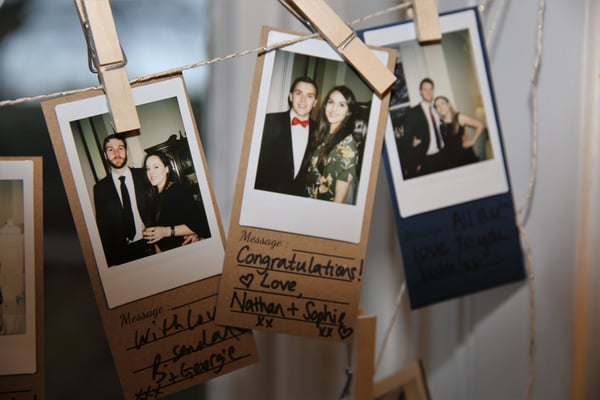 Summary
Granted, this new approach to nuptials isn't for everyone. However, for those that seek an intimate, special and entirely personalised wedding day, at a fraction of the cost of a traditional do, then it's a match-made in heaven!
Here at The Shottle Hall Estate, Derbyshire's Finest Wedding Venue. We are a family-run business and welcome wedding parties of all sizes and we are able to accommodate your every need.