Chris and Amy Moody were married at Shottle Hall this January. This real wedding is a treat to share with you today, and just goes to show what you can achieve with a Do-it-Yourself theme, the most adorable little flower girl, and a pug!
PS. We loved your dress Amy ❤️
Where & when did you first meet?
Chris and I first met at university back in 2008.
Tell us about the proposal.
Chris proposed to me at our little girls first birthday party, he did a speech and then got down on one knee with the ring.
How long were you engaged?
We were engaged for approx 18 months before we got married.
Why was Shottle Hall the perfect venue for your big day?
We loved the setting of Shottle Hall and the warm atmosphere it gave. The gardens are beautiful and perfect setting for pictures! The orangery is stunning, I think that was the selling point for us! And not to mention the gorgeous bedrooms!
Your Ceremony
The ceremony was a civil one, held at Shottle Hall. The registrars were very helpful and friendly. We loved having the full day at Shottle Hall, the staff made it flow so well! We had two readings from friends which the ceremony that little bit more personal.
The dress
I'm originally from Newcastle, so I got my dress from a bridal boutique near my mum and dads house, it was somewhere I always walked past as a child on my way to school, I used to dream about having a dress like the ones in the window.
Centrepieces, did you do your own or use a venue dresser?
I made my own centrepieces, our 'theme was very rustic and DIY. I like to make things so I saw our wedding as a 'challenge'. I loved making the day personal, I think it came across well!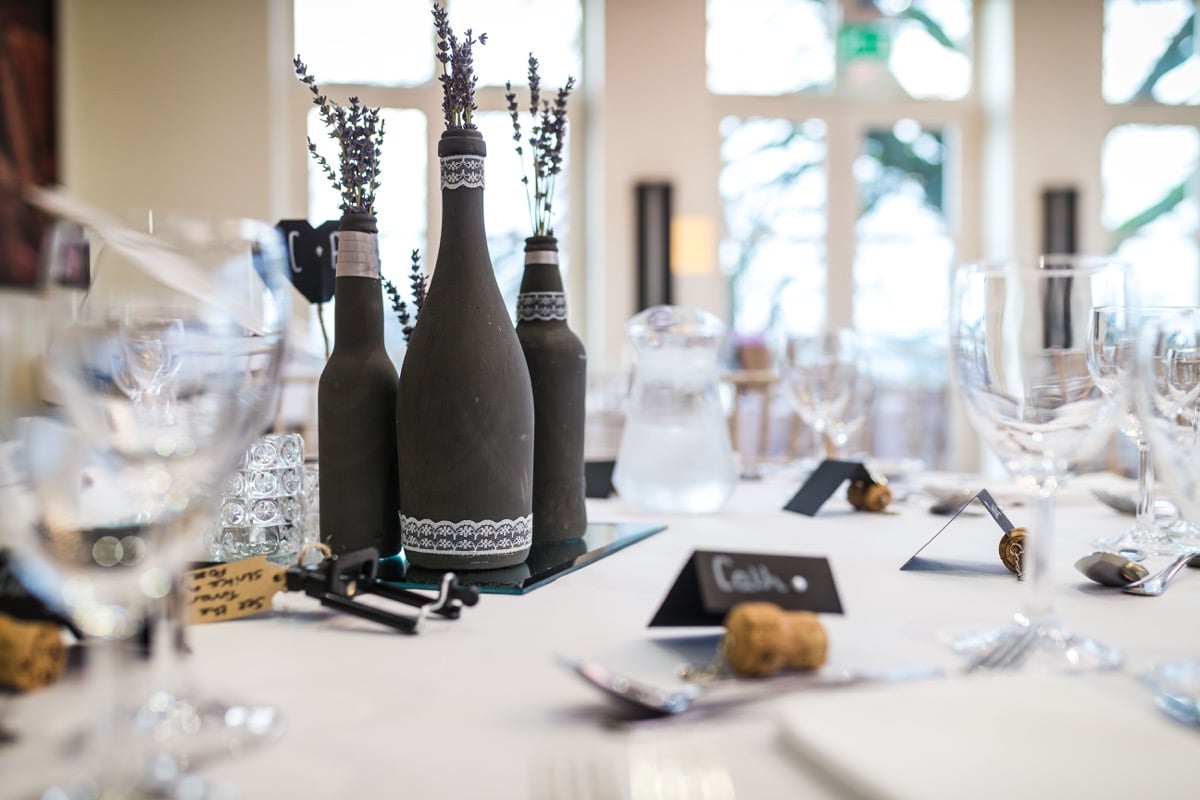 Who was your photographer?
Our photographer was Daniel Vernon.
Did you have chair covers or any other decorations?
I made my chair sashes, they were ribbons, lace and pearls. I also made the table plan and the guest book etc
Who made your Wedding Cake? What flavour did you have?
My friend Natalie Newbould made our wedding cake, we had three tiers of lemon, chocolate orange and Victoria sponge.
Who was your florist and what flowers did you choose?
We didn't have a florist, I made my bouquets, button holes and flower girl wands. They were origami folded paper and broaches.
What entertainment did you have throughout the day & night?
We had Paul from spirits high entertainment as our Wedding DJ. He did a great job.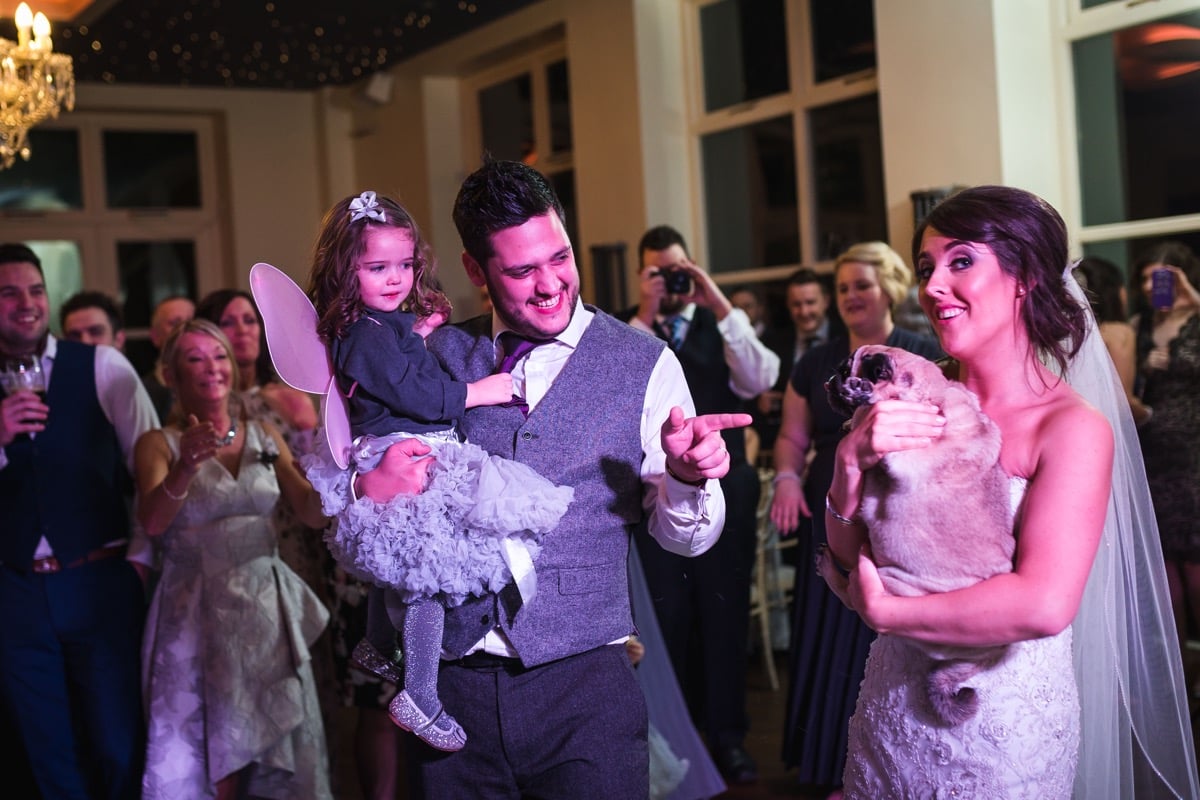 What made your day extra special?
The fact that I made as much as possible made our day more personal, and we had our little girl as a flower girl. We loved every second of it. We had family and friends travel from around the country to be with us which made the day even better!
What were the most memorable moments?
My most memorable moments were;
Getting ready in the bedrooms
My bridesmaids seeing my dress for the first time when I put it on
The speeches
The evening entertainment
Walking down the stairs to my dad and seeing his face
Seeing everyone after the ceremony
Too many to mention! It was all magical!
Would you do anything differently?
Nope!
Sum up your day in one sentence
Perfectly magical!
Best piece of advice to pass onto other couples.
Don't stress the small stuff! You won't notice any of it on the day!
Take a minute to take it all in, you'll only do it one (hopefully)